New Square's manager Steve Burr has been digging for eco victory to celebrate the arrival of a new wormery as part of our ongoing drive to maximise sustainability.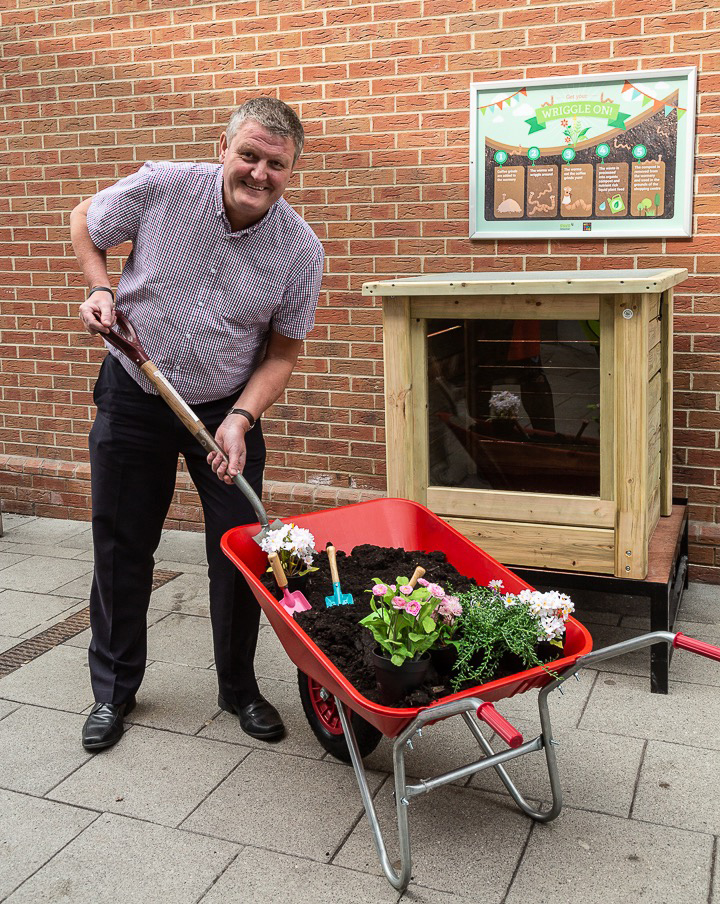 Shoppers will be able to watch our as these wiggly worms gradually transform coffee grinds sourced from the centre's food retailers into compost and nutrient-rich liquid plant feed.
The eco activity has continued with the planting of 15 new Hazel, Rowan and Silver birch trees supplied by New Square's waste management solutions partner SWRnewstar in partnership with the Woodland Trust. The compost created by the wormery will be used in the ongoing maintenance of New Square's grounds, including caring for the new trees.
Steve Burr, Centre Manager at New Square Shopping Centre says, "Making sure that the centre is at the forefront of sustainability is a big part of our core values at New Square. Last year we introduced coffee cup and chewing gum recycling, and the arrival of the wormery and trees is another exciting addition to enhance the environment for staff and shoppers, as well as working towards the ultimate ambition of closed loop recycling."