We're over the moon to welcome The Celebration Statue to New Square! The 10ft bronze statue, created by sculptor Graham Ibbeson, depicts legendary WBA and England players Laurie Cunningham, Cyrille Regis and Brendon Batson as they celebrate a goal being scored.
The statue acts as a lasting monument to their immense achievements as players, and their contribution to paving the way for black players, emerging as role models for future generations of young black footballers.
It will allow present and future football fans to experience and enjoy the image of these three players not only celebrating a goal, but rejoicing at the opening of a door that allowed black footballers to be accepted as an important and integral part of our national game.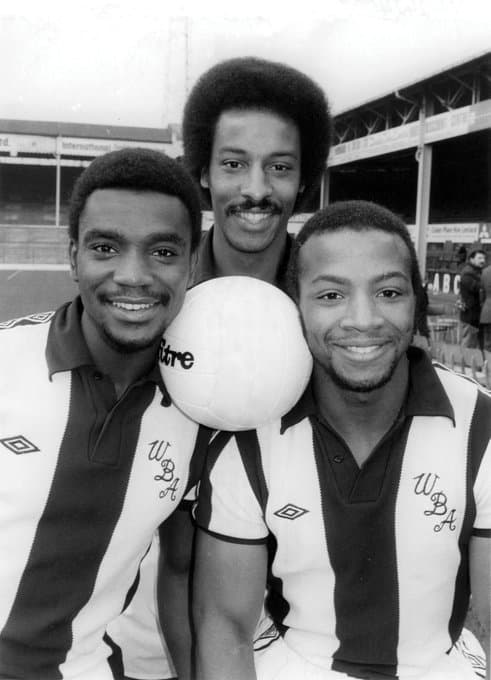 Steve Burr, Centre Manager at New Square Shopping Centre comments, "The Celebration Statue is such a significant addition to West Bromwich, being the only permanent football statue to be situated outside a ground in the UK. These three players so transformed English football and had a huge impact on society as a whole and it's wonderful to have a lasting monument to their achievements. We're honoured to have been chosen as the site for the statue and look forward to welcoming people who come here to enjoy it for many generations to come."