West Bromwich Albion and England star Jake Livermore took time out from the club's Premier League promotion push to help open the West Brom building society's new branch at New Square!
Midfielder Jake posed for selfies and signed autographs for building society customers and Albion fans.
The West Brom building society's new home town branch is situated close to Tesco and provides customers with improved accessibility and longer opening hours.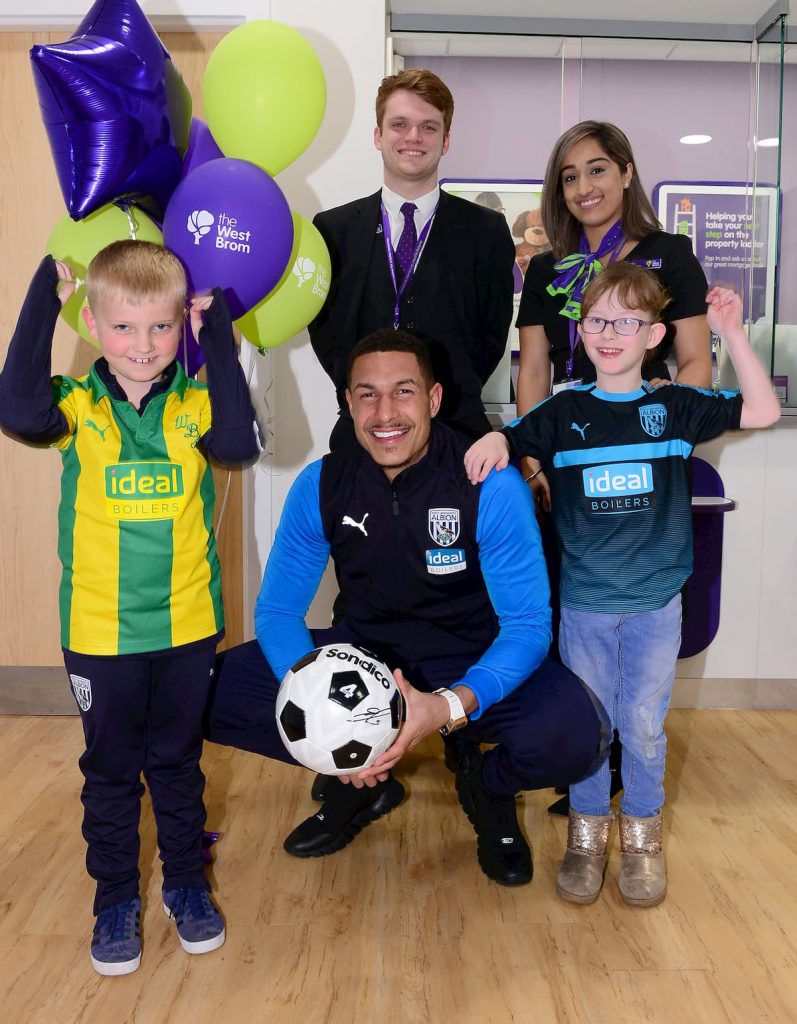 Branch manager Pinda Kang said: "We were delighted to host Jake and his appearance proved very popular with staff and customers alike.
"Moving to New Square is a major development for the West Brom building society. We are now at the heart of the retail centre in West Bromwich, leaving us perfectly placed to serve our existing customers and showcase our range of mortgages, savings and other financial services to potential new ones."
The New Square branch includes five counter points, two offices for private customer consultations and opens until 6pm, Monday to Saturday.
Founded 170 years ago, the West Brom is a leading regional building society with 36 branches and around 430,000 members.